An oasis in the city
In 2014 Claus Brunse was appointed Hotel Director of Hotel Lautrup Park and had one mission with the place: to create room for all senses.
Mouth-watering aromas from a well-functioning kitchen, pleasing music and well thought-out interior design which is also easy on the eye.
"One should feel at home, even though you are away, when visiting our hotel."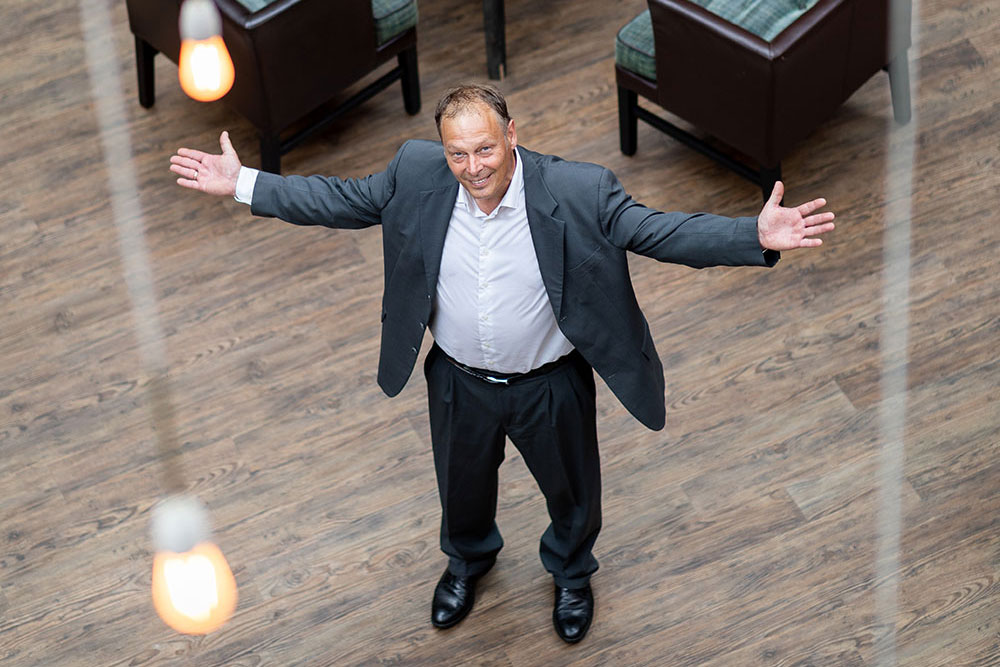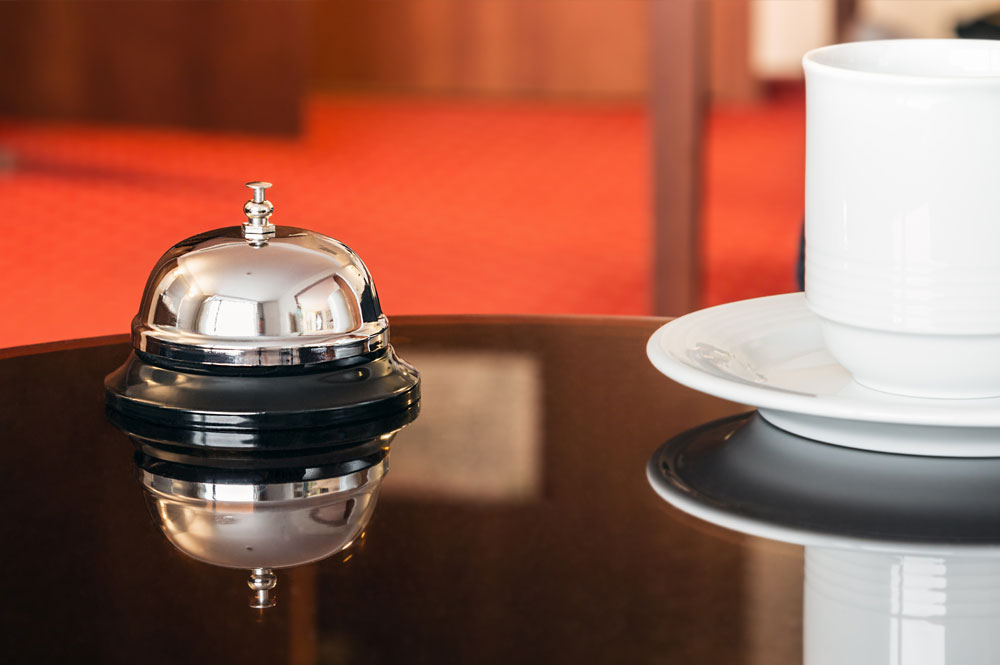 Service has the utmost priority
Whether you're guests at a big celebration, focused meeting attendees, organising a company event or enjoying a dinner for two – it is important to us that you always feel well looked after during your stay.
At Hotel Lautrup Park we do everything to ensure that you have the full experience of our service, as our customers' satisfaction is what we live and breathe for.
Room for the good atmosphere
It is important that the team enjoy their job at the hotel. Therefore, we are constantly running internal workshops and events to strengthen the good community, as it rubs off on our mood.
It can be felt by the customers we serve.
The good job satisfaction strengthens the team spirit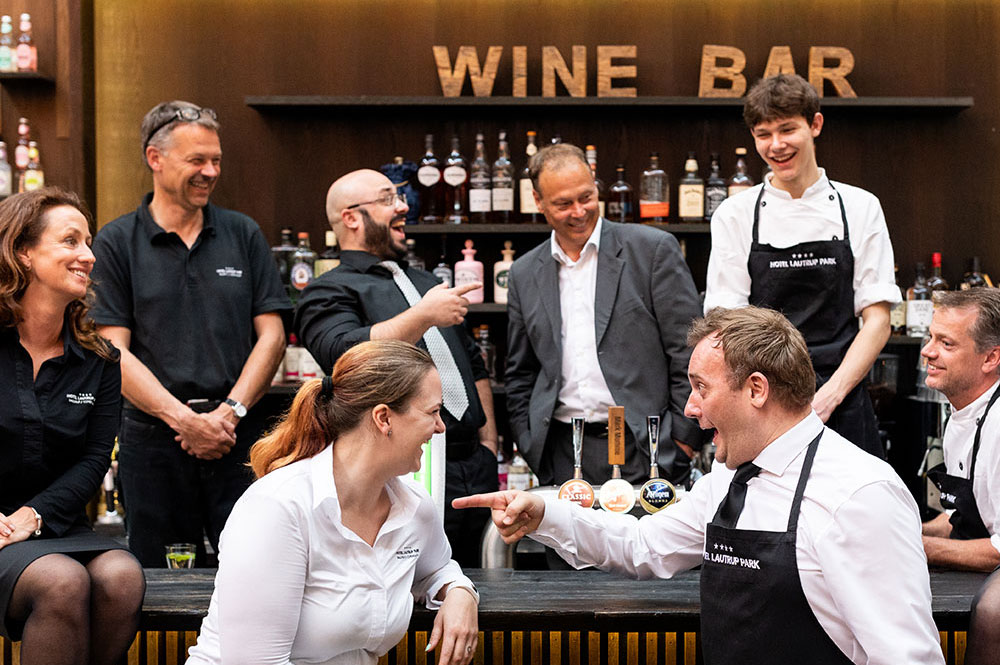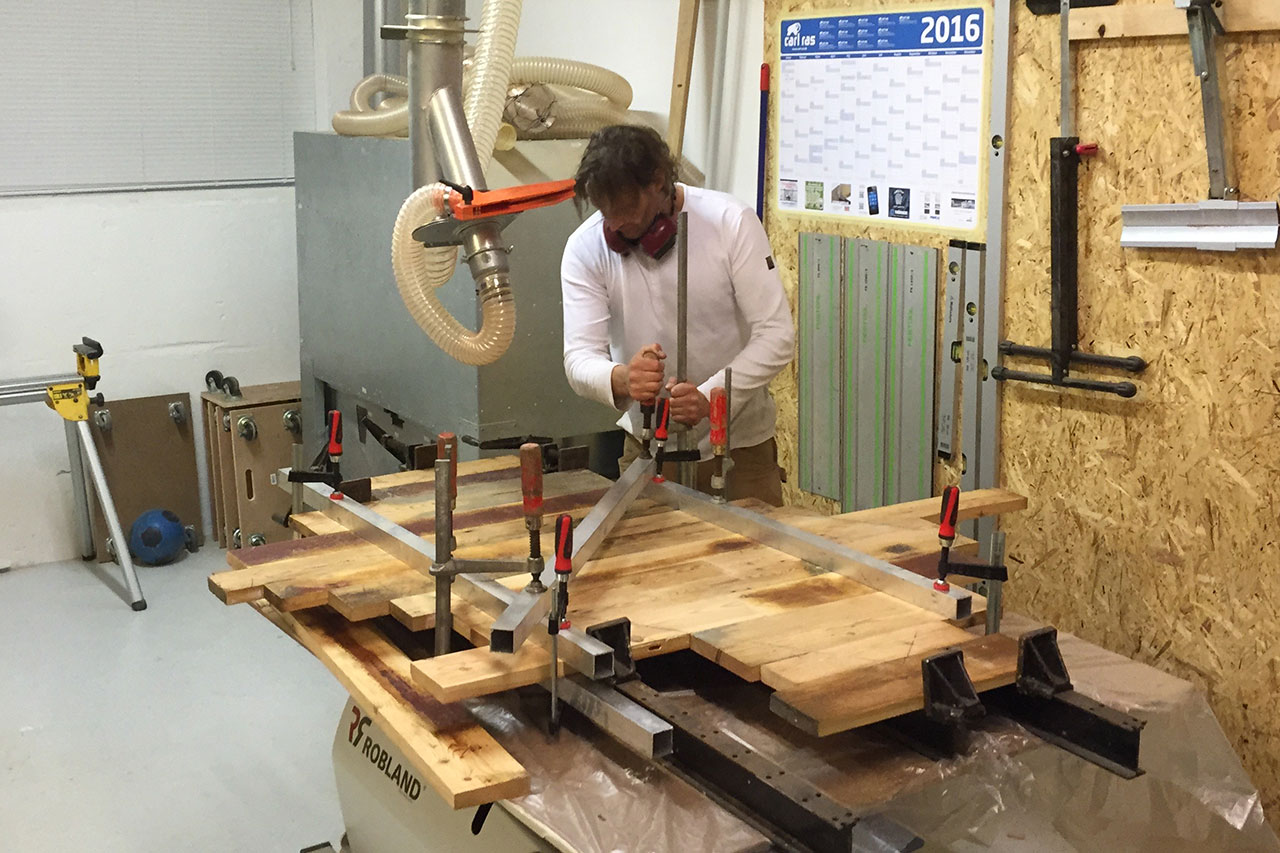 Sustainable interior
At Hotel Lautrup Park we enjoy arranging a pleasant, cosy and close atmosphere.
We therefore continuously work on interesting building projects using sustainable materials. Partly because it creates the right ambience, but also because we recognise the value of reuse.
In partnership with Genbyg in Amager we have found old floorboards from a building at the Royal Theatre. The boards have been treated, processed and reused in the design of the beautiful and rustic tables in our restaurant.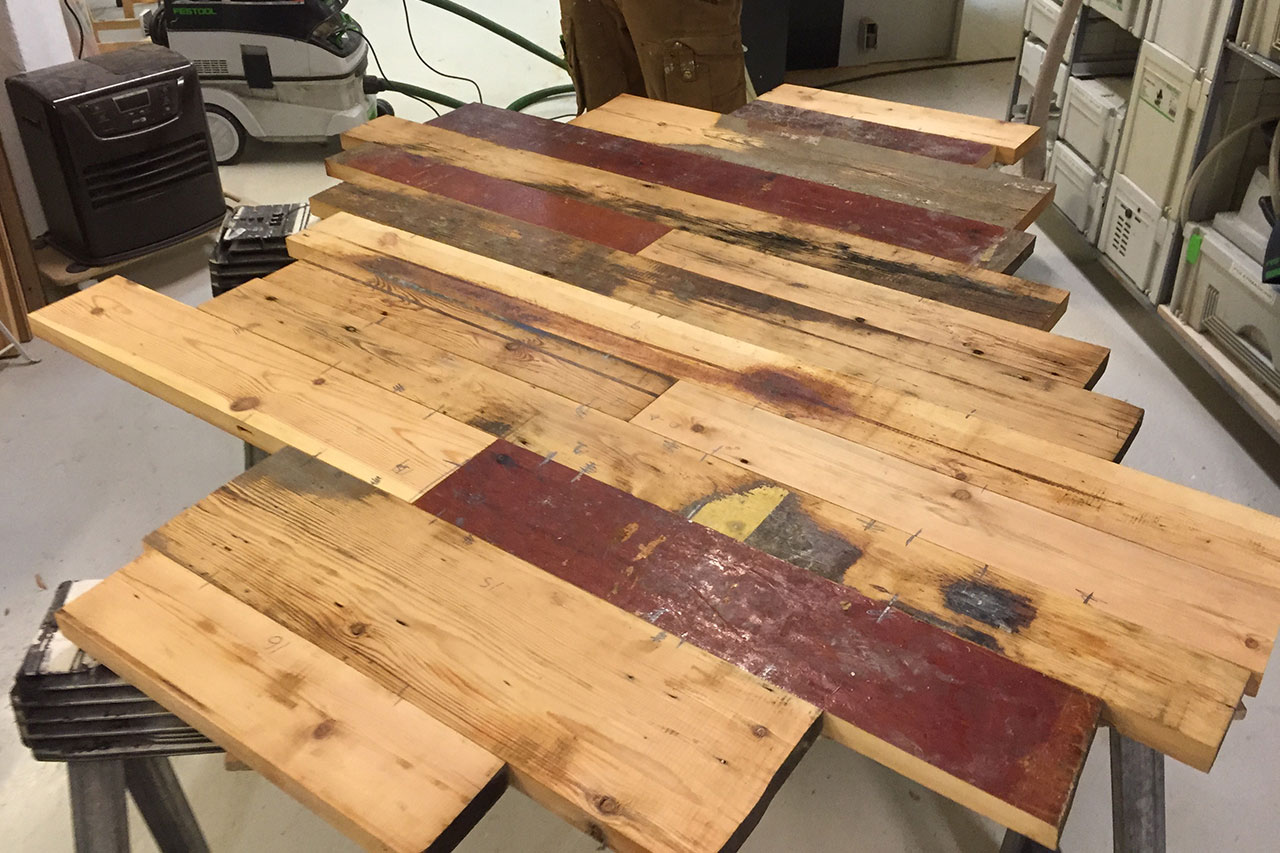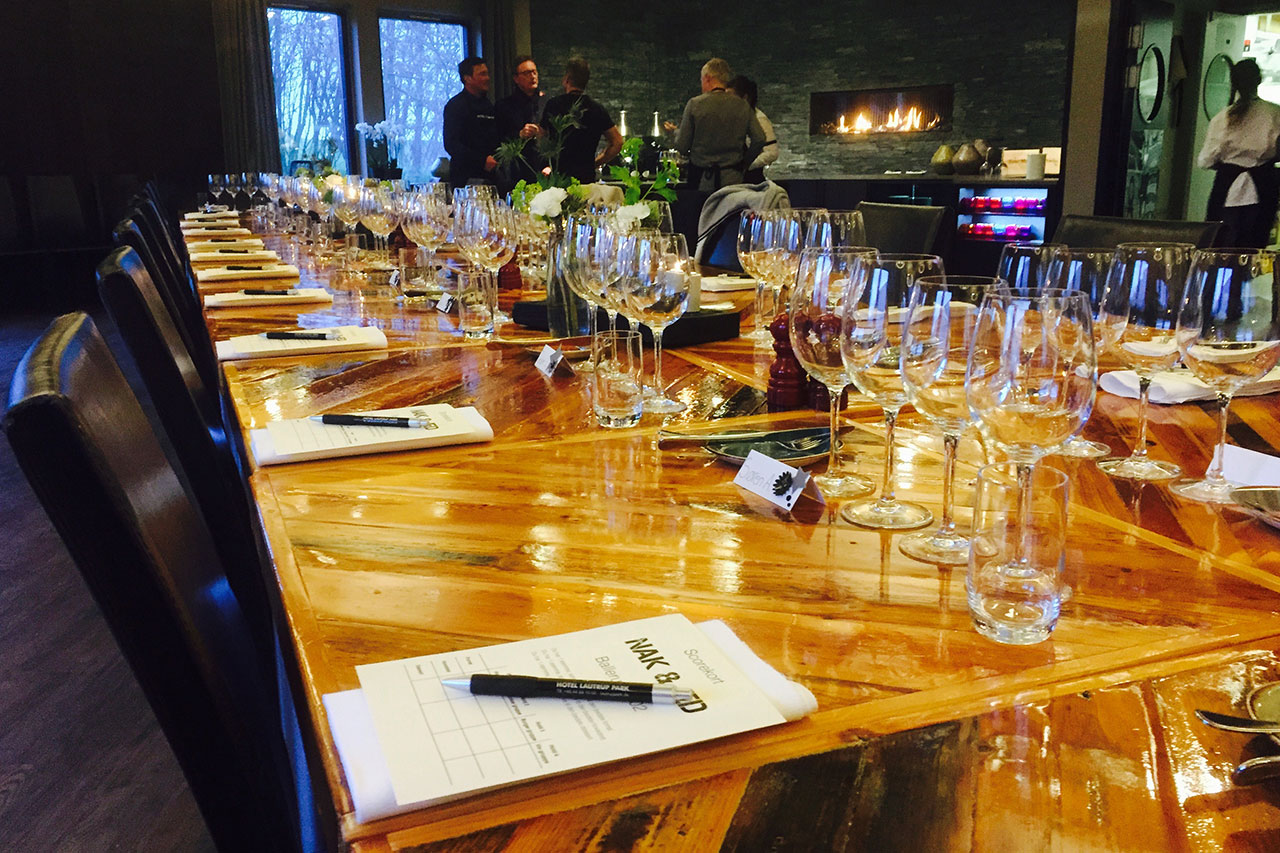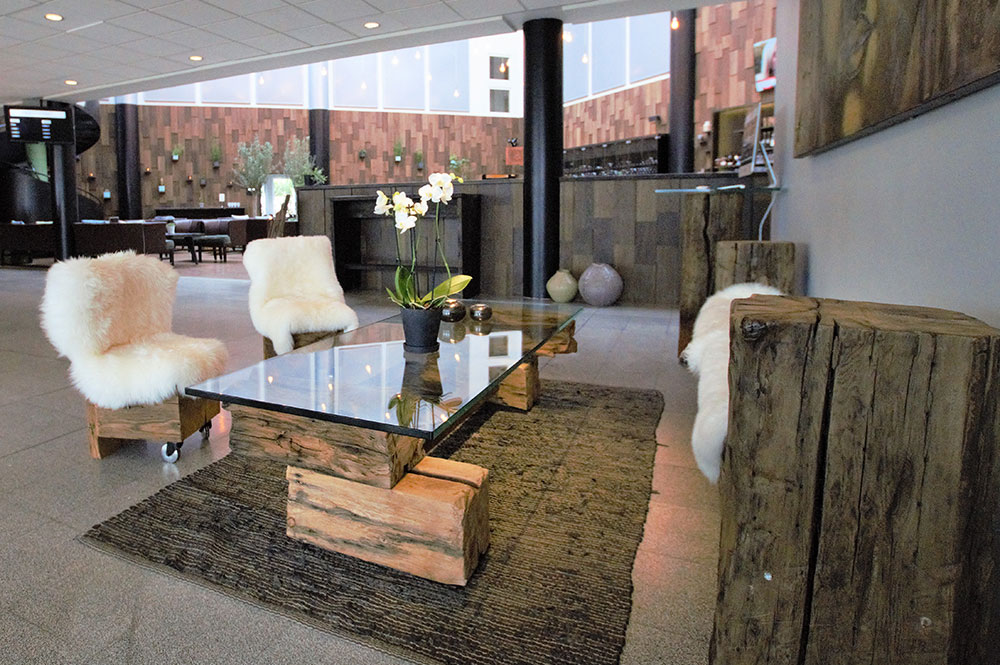 Reuse with a purpose
All of the tables in our atmospheric wine bar have been made from recycled planks from the Free Port of Copenhagen. The planks were previously used as floors in one of the last original warehouses at the port. All tables have been designed and handmade according to craftsmanship traditions – also because we favour the reuse of nice materials that strengthen our mission of creating sustainable and pleasant surroundings.
Reuse is our strength
Seeing the opportunities for attractive interiors in reusable materials is very much top of mind.
Many of our conference tables are handmade from scratch from recycled materials – and then finished to emerge as inviting and exclusive.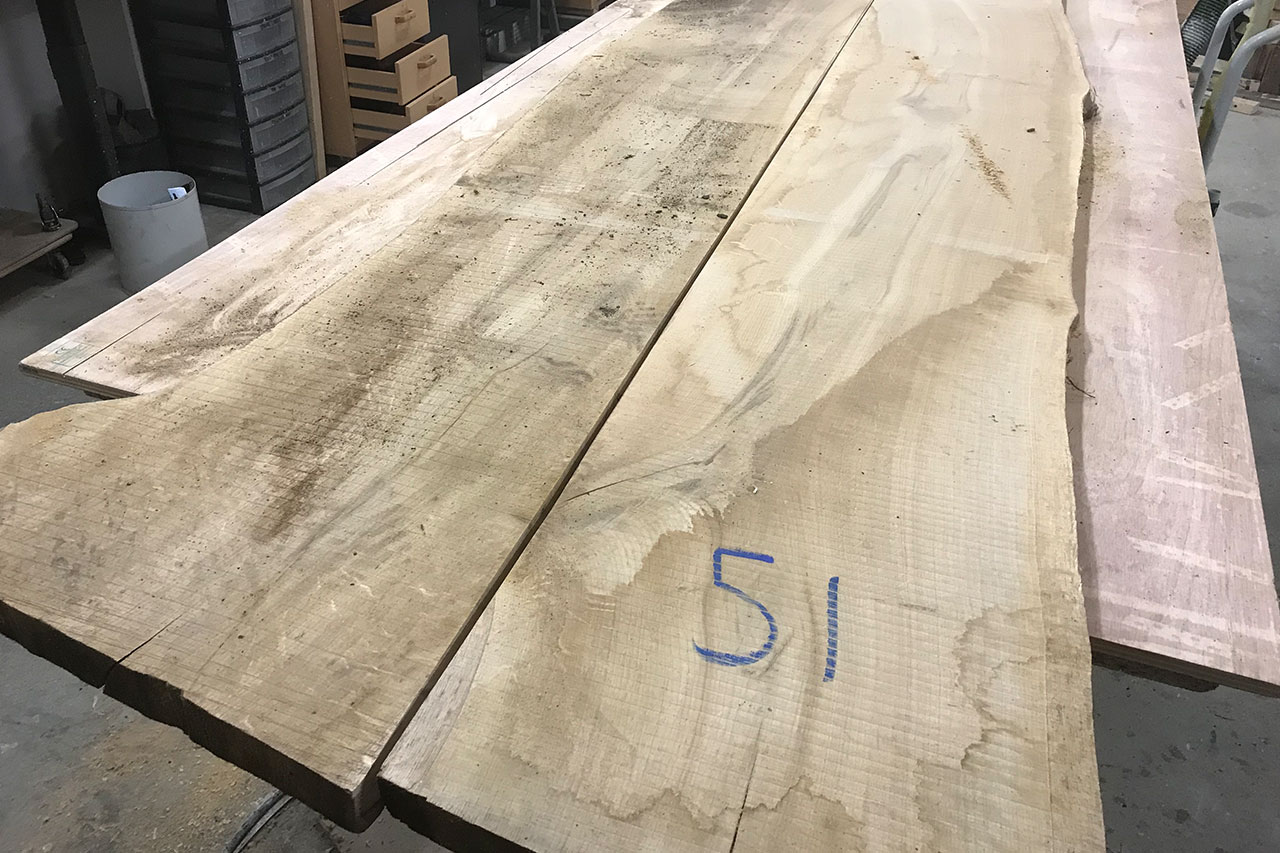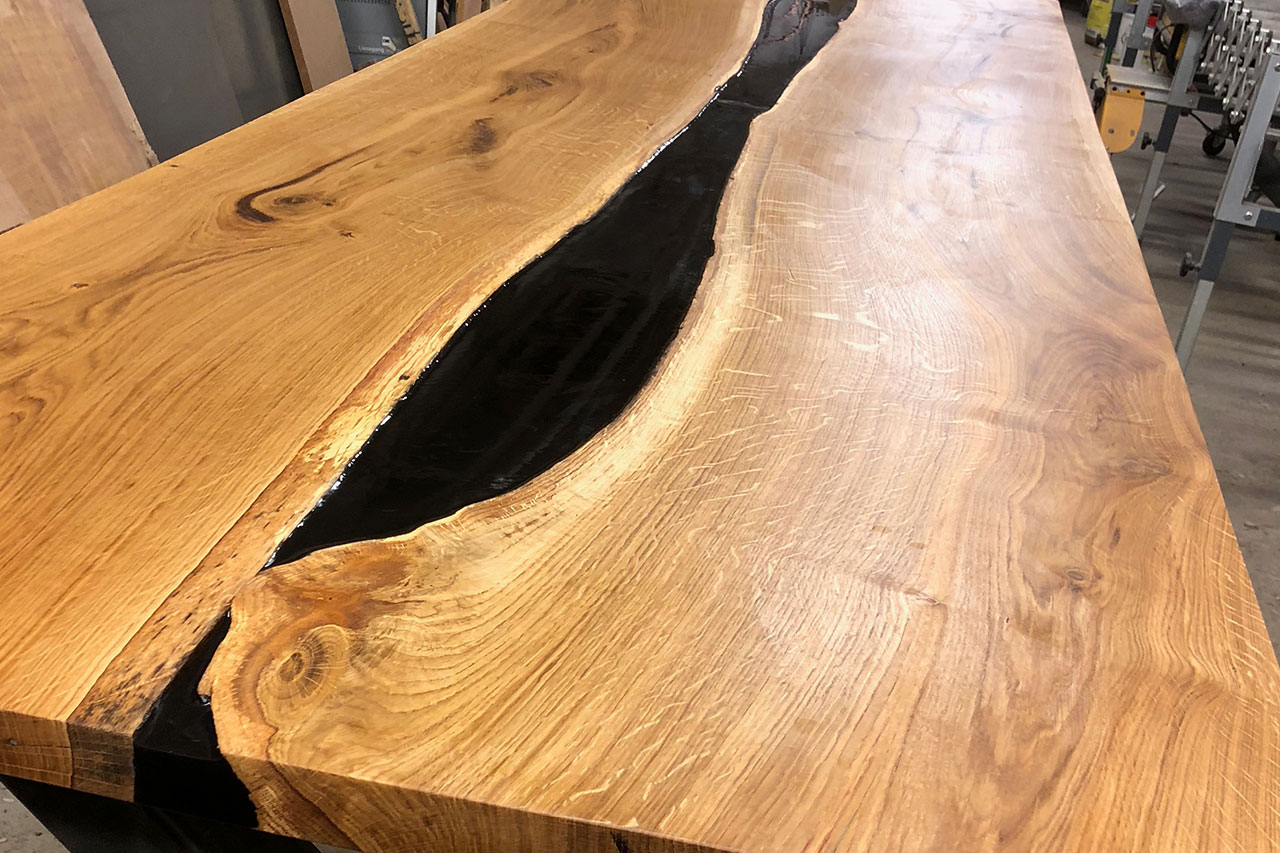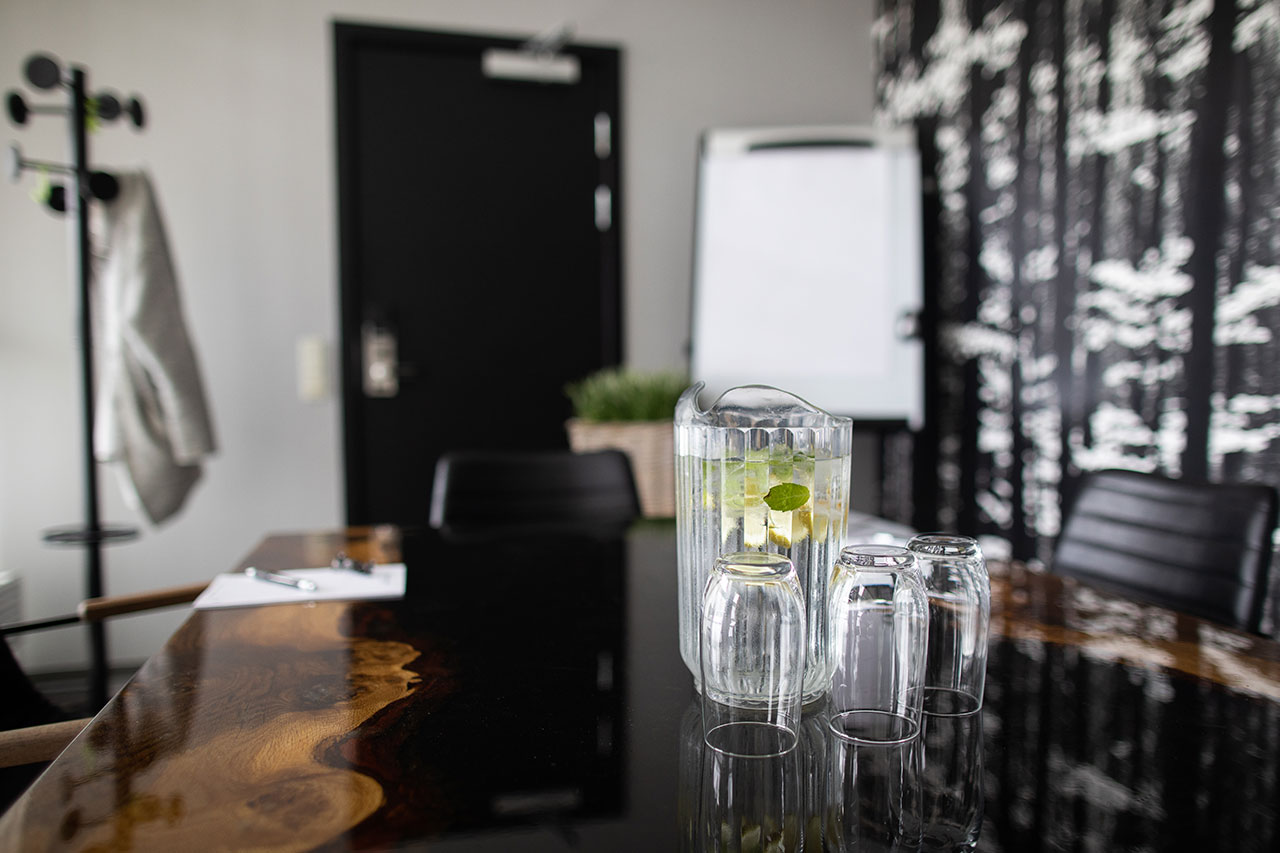 Service, atmosphere and quality are my definite priorities to ensure that our guests thrive when visiting our hotel. And it's fine if it's all a bit 'homemade'.
This applies to the food we cook, the interiors we create ourselves using recycled materials, and the service we provide our guests says Claus Brunse"
Claus Brunse, Adm. direktør, CEO Lautrup Park